December 22, 2020

9 minutes read
Gadgets with logo for bookstore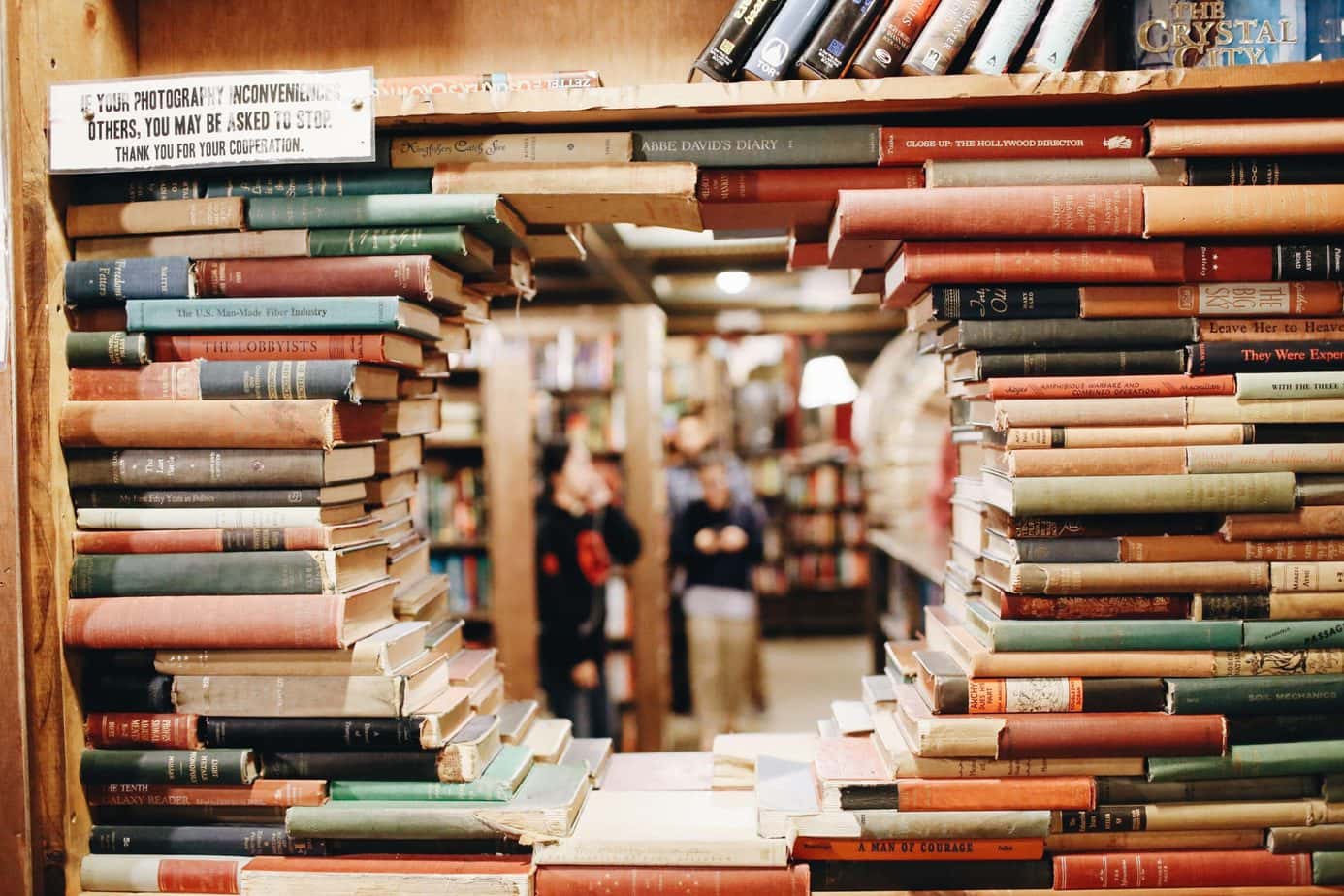 The bookstore is the perfect place for bibliophiles. Here they can find everything they need. An interesting reading, a meeting with a favorite writer or even a simple conversation with a salesman evoke positive emotions. Thanks to this, book lovers can forget about everyday problems and discover a new quality of life. When building such a close relationship, should the owner take care of logo gadgets for the bookshop? Let's check.
Every business, regardless of the industry, should care about the customer and promote its brand. If you think your business is doing well, you may always find that you can afford to do more. Sometimes you just need to implement a few inconspicuous solutions that will help you succeed in ways you never even dreamed possible.
If you run a traditional bookstore, you've probably managed to attract regular customers who have been visiting your store with great fondness for years. They come here not only because your offer includes a desired title – they also love intellectual conversations and appreciate the personalized approach. And therein lies the crux of the sale. You don't win in the marketplace solely because of your product range. It's the experiences you deliver to consumers that build your position. There's nothing stopping you from going one step further.
Gadgets that will help you build a community
Free gadgets with your bookstore logo (added to purchases over a certain amount, for example) will help you attract the attention of more people and increase your business. What's more, your brand will instantly become ingrained in their subconscious. Whether you run a small bookstore or have just opened an e-bookstore, you need to advertise. But you don't have to do it in a pushy way.
Think about what items with your branding could make book lovers' time more enjoyable. These could be things that would make them happy or make their lives easier. Make a note of them and think about what you could gift to your customers. Here are our suggestions
bookmark,
sticky notes,
bag pin,
key ring,
pen,
pencil.
The possibilities are really many. It all depends on your creativity and the amount you want to spend to promote your business. Believe me, it will not be money wasted. An inexpensive gift, preferably personalized, will help you establish a closer relationship with your customer.
For example, you can attach a paper bookmark to the order package. If you sign your name on it and thank them by name for their purchase, you are likely to build an online community around your brand. So go ahead!
Bookmarks with logo – practical trinket and bookstore advertising
Readers can effectively support your promotional campaign. A beautiful bookmark made of high-quality paper with your logo on it is an accessory that will appeal to many people. Age is of no importance here. Your nice gesture will surely be positively received.
You can also choose a magnetic version of the bookmark. It is more durable and harder to lose. A magnetic bookmark can become an interesting gift that will appeal to teenagers and other people who like unusual items. And maybe some of them will brag about the gift on social media? This way you will gain a free form of promotion with a large reach.
Gadgets with a logo – a great idea for additional earnings?
Bookstore logo accessories can expand your product range. Colorful mugs, warm sweatshirts or shopping bags are items that you should offer to your customers. Beautiful accessories can serve as a gift for a loved one on a special occasion. An attractive bag is a functional trinket that can be taken to the store. People who care about the environment will like to use it.
A mug with the company's logo will allow you to relax after a hard day and will make evening reading more pleasant. Aromatic coffee or tea makes a great duet with a good book. What more could you want?
Gadgets for sale
Items exposing your bookshop's logo are an interesting way to effectively promote your business. Useful accessories and fashionable clothes draw attention in the public space. Frequent contact with the brand, although not fully conscious, increases its recognition. Your image will therefore evoke positive associations.
Original design delights. Tasteful accessories can become a source of desire. Perhaps your client's friend will also dream about such a sweatshirt? Display it in an online bookstore. This way she will be able to buy similar clothes. This way you will gain another satisfied customer and on top of that you will make money. Good luck in conquering the bookstore market!