December 27, 2021

18 minutes read
Gadget multitool. What tool to choose for your customers?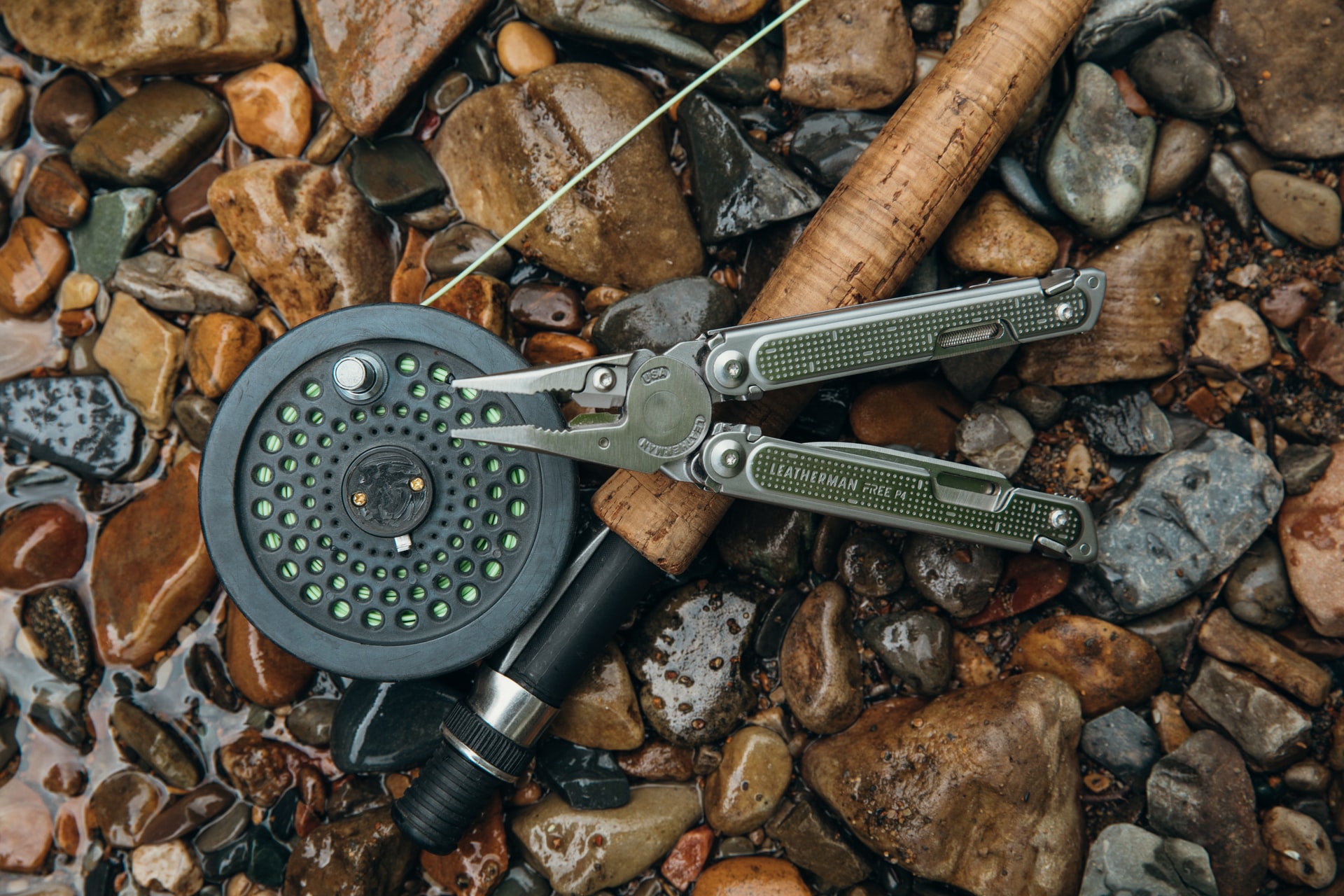 No one needs to be convinced that company gadgets are a good marketing tool. They help to build a relationship with the client, create a brand image, improve brand recognition, etc.
Mugs, caps, lanyards, pen drives, t-shirts, bags, notepads, and pens – any inexpensive and easy-to-brand item can be a good gift for your customers. However, if you want to stand out from the competition and show creativity, you need to look for original and unique gadgets. One of them can be a multitool.
What is a multitool?
Multitool, or multifunction tool, consists of a handle (housing) and several collapsible tips, each of which has a different function. The number and type of these tips depends on the model of the tool. Due to its compactness, a multitool is convenient to carry in a pocket or backpack. It does not take up much space and weighs very little.
The variety of tips makes the tool can have a wide range of applications and be useful in many everyday activities, as well as when traveling. Using it is extremely simple – just unfold the tip that you need.
A properly selected model can replace a full set of tools and still fit in your pocket or handbag. Therefore, a multitool is a perfect gift for anyone who appreciates practical and ingenious solutions.
How to choose the right multitool?
If you want to choose a multitool as a corporate gadget, pay attention to several aspects:
material;
size;
the set of tips.
Material
The best tools are made of stainless steel or titanium. Since the multitool is to serve its owner in various, sometimes even very difficult conditions, it must be durable and reliable. It cannot break when dropped on the ground or rust from moisture.
Often the individual components are made of different materials, each of which is most suitable for the tip (taking into account its main purpose).
Size
A tool of this type should be as compact as possible, but still perform all the necessary tasks. Therefore, there are devices of different shapes and sizes. The weight of miniature tools with a length of about 8 cm is 50-100 grams, and classic full-size versions can weigh up to 350 grams and have a length of up to 16 cm.
Bit set
This is the first thing a tool buyer usually checks – what kind of bits a multitool is equipped with, and thus what capabilities it provides. Different models can include any combination of tools and utensils, such as:
knife;
corkscrew
pliers;
wire cutter
can opener
a bottle opener;
various screwdrivers;
file;
wrench;
spoon;
fork;
serrated blade;
smooth blade;
scissors;
flint;
tweezers;
flashlight etc.
It's not a good idea to choose a multitool with a lot of functions – the more tools that go into it, the heavier it will be and the more the overall strength of the design will be reduced
More functional bits also means higher price. It is also affected by the brand of the device – some are more reputable and luxurious, while others offer an affordable product for everyone. Before buying, don't forget to make sure that the manufacturer offers a warranty on the specific model.
Variety of models
There are a huge number of different multitools, but below you can take a look at some of the most popular ones.
By construction, a multitool can be, for example:
classic. It comes in two sizes, but in both the main tool is pliers;
folding with a knife. A one-handed model, in which the main tool is a knife, in the handle of which the other devices are hidden;
swiss card. A multitool is the size of a bank card and differs little from it in thickness. Usually such a tool contains scissors, screwdrivers, a pin, tweezers and a knife. Some models are supplemented with an LED flashlight
bracelet. An unusual and stylish multitool, the tools of which are enclosed in the links of the bracelet. Sometimes this option is combined with a wrist watch;
pendant. A miniature multitool that can be conveniently carried by your keys or on your belt;
clutch. The smallest version that connects to a belt. The main advantage is that it cannot be lost.
Due to its specialization and purpose, a multitool can be, for example:
tourist – usually consists of scissors, tweezers, spoon, fork and combiner, rarely you can find knives in them, and the case is usually equipped with a carabiner;
hunting – contains a classic set, only the knife in this case has a stronger blade;
fishing – has an additional file for sharpening hooks;
bicycle – supplemented with all kinds of screwdrivers and wrenches;
military – is equipped with tools for cleaning weapons;
nautical – has a number of tips useful while sailing.
A multitool gives you a lot of options, so you are sure to find a variant that best reflects the nature of your business and fits within your budget. If you run a travel agency, choose a travel model. If you have a bike store and service, give your customers a tool that will help them take care of their bikes
If your company offers more exclusive services and serves important clients, you can give them a gift in the form of a multifunctional belt buckle or a stylish watch bracelet. Such a practical and original gadget with tasteful engraving of your logo on the blade or printing on the case will surely delight everyone and make you a good advertisement.
Main photo: Carter Yocham/unsplash.com