October 25, 2021

5 minutes read
How to give potted versus cut flowers?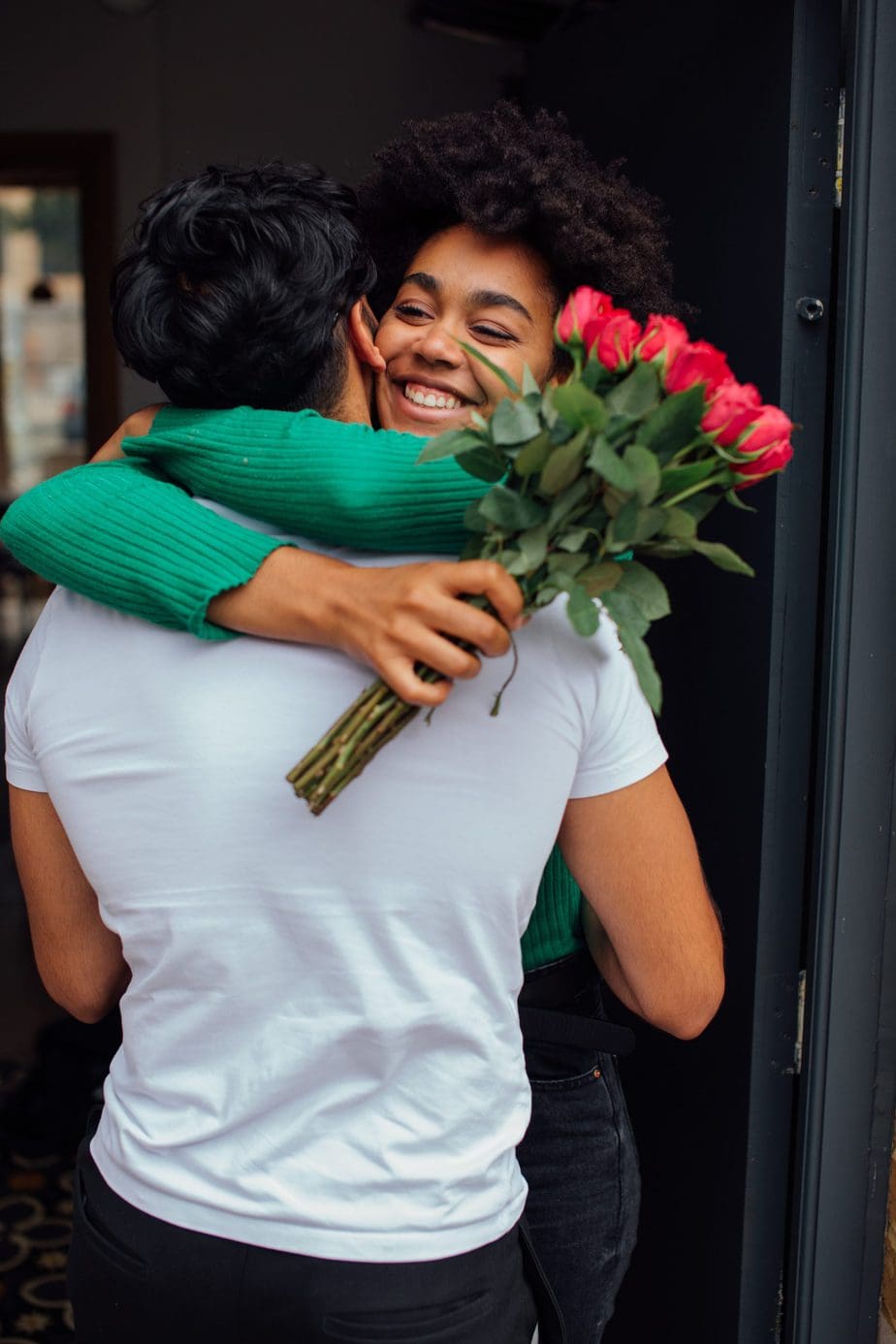 Flowers are a universal and timeless gift idea. A perfect gift for almost every occasion for a person in every age. Do we know how to give them properly?
Almost every person loves to receive flowers. A single rose, a big, fragrant bouquet or a potted plant… What are the rules of choice, what to look for and whether it is appropriate to give potted flowers? We answer all these questions!
Potted or cut flowers – what to choose?
The basic rule of savoir-vivre says that cut flowers are more elegant and official choice. So when going to a wedding, birthday, anniversary or any other important event, we should bet on a bouquet made of cut flowers. Presenting a bouquet of cut plants is a sign of respect. We should also decide on this type of flowers when we go to visit someone for the first time, e.g. future in-laws.
Potted flowers are less obliging form. We can decide to choose them only when we know the person we want to give a present to, or when it was a clear wish of e.g. newlyweds. Otherwise we can make a mistake. Flowers in pots should be chosen for people who are sure they like flowers or gardening.
Cut flowers
We already know that cut flowers are more official gift and in formal occasions it is better to choose this option. What other rules should we follow while choosing a bouquet? First of all, try to choose fresh plants. To make a bouquet last long, when you buy it, flowers should not have brown edges and wilted leaves.
Another aspect is the number of flowers in a bouquet. It should be odd. This tradition is derived from superstition, but the recipients of gifts – especially of the older generation – can be allergic to such nuances. This rule does not apply to birthday bouquets referring to a specific number such as bouquets for the 18th or 40th birthday.
Each time we give flowers without a protective wrapping. If the florist protected the bouquet with paper or foil, we should obligatorily take it off before giving it. We also remove the protection of stems. Sometimes it happens that they are wrapped in a wet towel or lignin – so that the flowers do not wilt during transport. This should also be removed from the bouquet before presenting it.
We always present the bouquet with the flowers upwards. Usually, the flowers are held in the left hand, and the right hand is given to the person to whom we are going to give them. After the gesture of greeting/wishing we immediately pass the bouquet to the person we want to give it to. Among the younger generation the color of the flowers does not play such an important role. However, there are people for whom symbolism is of great importance
Just in case, it is worth remembering that:
– white flowers are a symbol of innocence and noble intentions,
– red flowers symbolize love between lovers,
– yellow flowers symbolize jealousy,
– purple flowers symbolize appreciation.
Potted flowers
Potted flowers are a more casual gift than a cut bouquet. They are more often given to close and well-known persons, so the rules of savoir-vivre are not so strict here. Remember to take off the protective wrapping from the plant and peel off the price tag from the pot
The flower pot should be secured from underneath so that the soil does not dirty your hands. We can ask for proper protection of the pot at the time of purchasing a plant or choose an appropriate decorative cover for it. Many florists pack potted flowers for a gift – additionally protecting them with cellophane and small decorations.
Main photo: Viktoria Slowikowska/pexels.com