June 25, 2021

10 minutes read
How to elegantly thank for successful cooperation? 5 best business gifts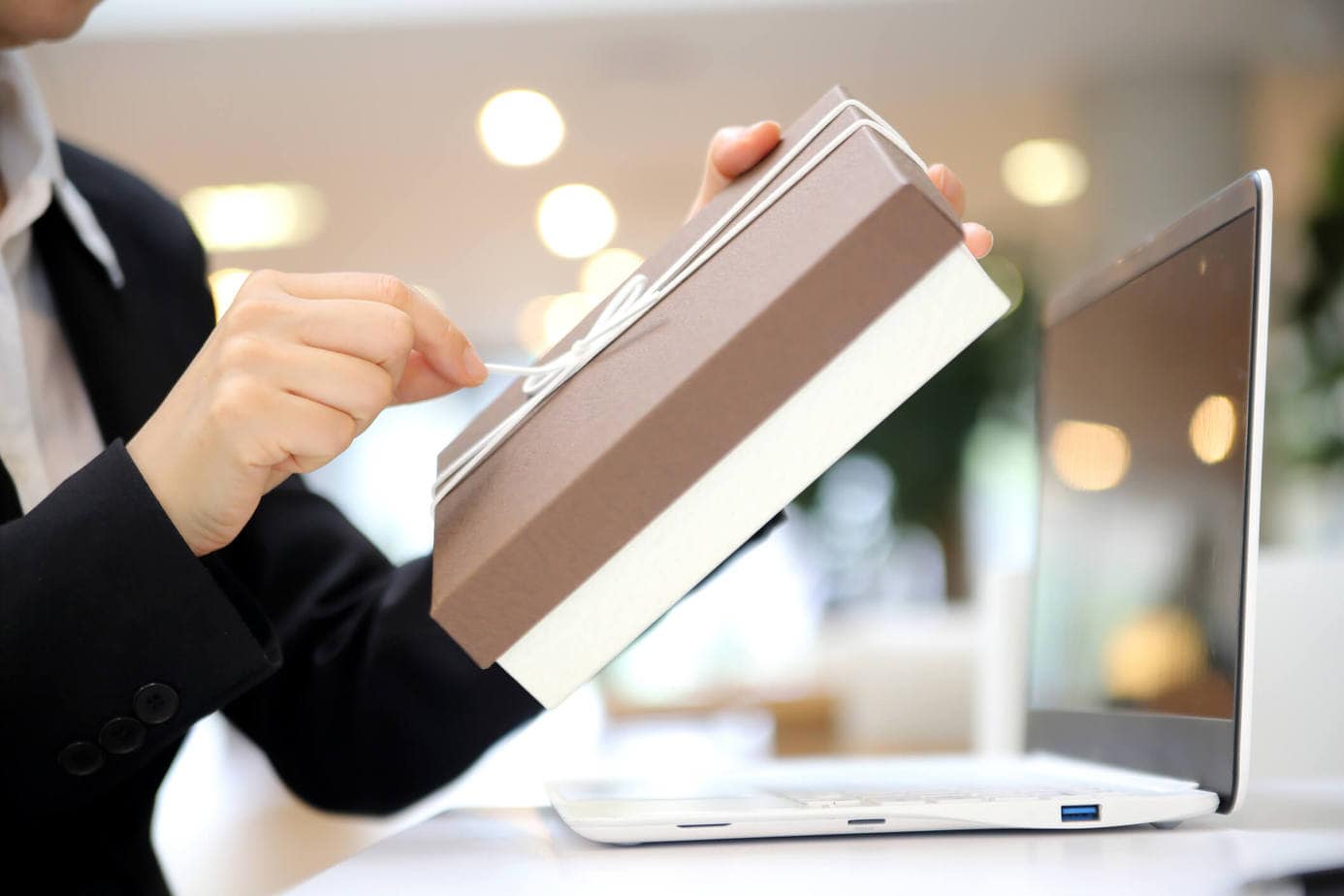 Business gifts are a rather subtle and diplomatic tool, the skillful use of which can contribute to the success and prosperity of any business relationship.
Business gifts are a great way to show respect to the people you work with – clients, partners, investors or employees. Such a gift can be given for a variety of occasions and reasons, can be personalized as desired, and can even include a company logo. A well-chosen gift strengthens the relationship you have built with your co-worker, has a positive impact on your image and allows you to express your gratitude.
Choosing business gifts
Gifts, especially those in appreciation for cooperation, are an integral part of business etiquette. They should be chosen wisely and carefully so as not to offend your partner and thus spoil an important relationship for the company. Such a gift should be elegant – it cannot be a key ring with the company logo, an ordinary mug or a T-shirt
It is best if it is somehow connected with the character and activity of the company, but the person of the recipient is also important. Perhaps you know perfectly well what will please your partner and you are able to give him not only an elegant, but also useful and original gift, which will strengthen your relationship and will be a souvenir for years to come.
These do not have to be expensive and very fancy things. Their value and exclusivity lie in their high quality and elegant form. Personalization is also important – an engraving with a dedication or an inspiring quote, a hand-written thank-you card and even the look of the gift matching the decor of your partner's office. All this makes it not just an elegant product you bought, but something you prepared with that particular person in mind.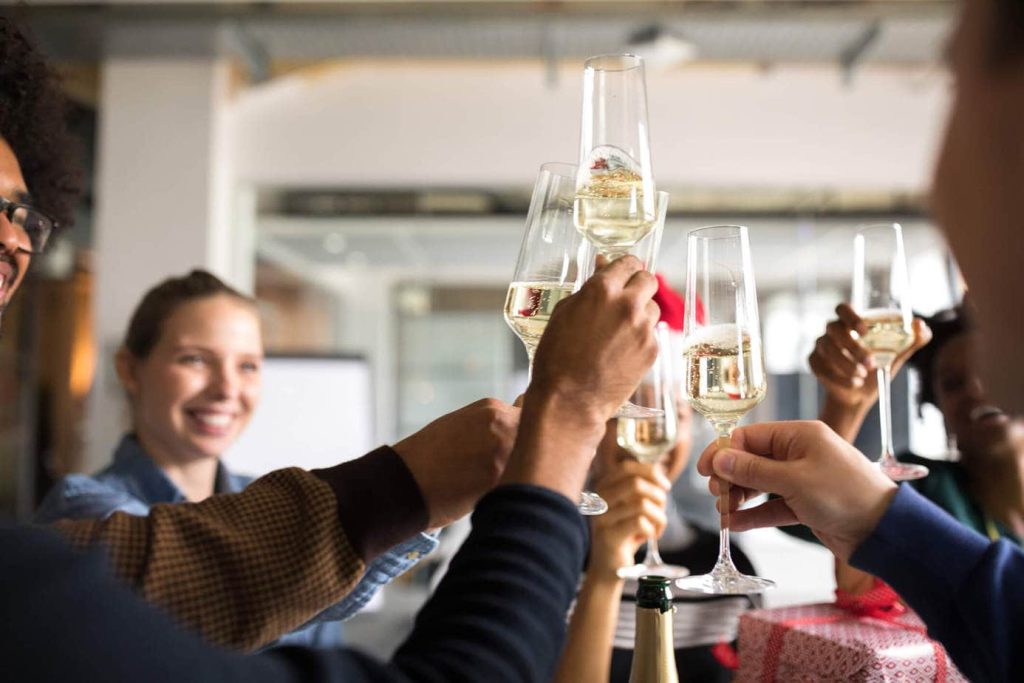 5 business gift ideas
The choice of gift depends on many factors, such as the status of the recipient, his or her personal interests, the degree of your relationship, the specifics of your business, and the budget you have available. So it is difficult to pinpoint the best ideas
Of course, you can decide to go the usual route and give your partner an elegant office set with a pen and notebook, a desk clock, a gift basket with exclusive products, a nice business card holder or a set of beautiful glasses. However, none of these solutions is fully universal and requires individual approach.
Therefore, instead of a list of specifics, we suggest 5 concepts presenting different aspects of a business gift that can help you make a choice.
1. There should be an idea behind the gift
An expensive gift will not always be welcome and may cause awkwardness. That is why it is sometimes worth following the "less is more" principle and opting for something simple but meaningful.
Even the smallest trinket gains in value when there is an idea or a specific story behind it. It can be something that symbolically relates to your relationship with your partner, such as a book with a dedication, a statuette, a painting, a vinyl record, or a thank-you plaque
It's also a good idea to give something that best reflects the nature of your company, its values and goals – if you care about the environment, you could give your partner a tree sapling, an office suite made of eco-friendly materials, or a basket of local and natural foods.
Also, consider what you are able to prepare locally with the help of your employees and the materials you work with.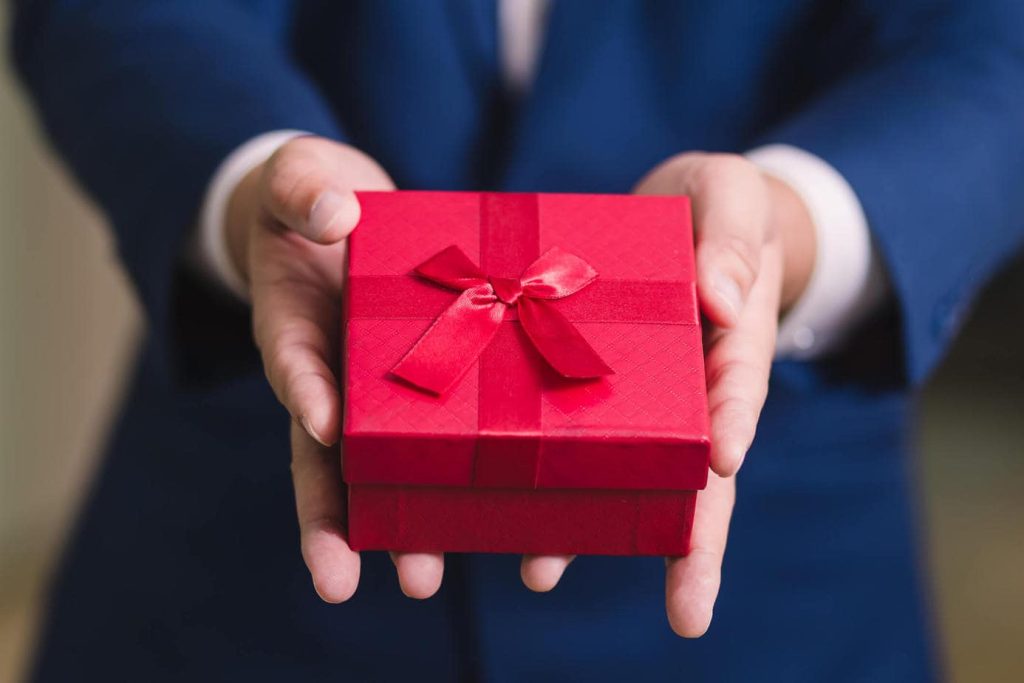 2. The gift should be useful
It can't be something that will collect dust on shelves for months. Clunky, cumbersome and cheap trinkets are also out. If you are choosing a gift that is going to serve your partner for many years, you have to bet on the highest quality and guarantee
Don't be tempted by cheaper imitations, which will break after a short period of use and reveal how little your relationship with your partner means to you. Remember also to choose a gift within reason and not to strain your budget.
A good idea can be the already mentioned office set, an elegant pen with engraving, a thermal mug, a hand-painted coffee set, a paperweight, a beautifully made organizer or a calendar.
3. The gift should be original
Bet on a simple idea, but designer and unusual form, appearance and packaging. All this will make even the most trivial trinket look exclusive, modern and unique. Even an ordinary paperweight or a calendar in an appropriate frame can gain a stylish character.
If you want to give your partner something really original and unique, choose handmade products from local craftsmen.
4. A gift should be comfortable
Avoid buying hard-to-use gadgets or bulky gifts that your partner may not have room for. A voucher to a spa, a ticket to a concert or a sports event might not be a good idea either – the gifted person might not have the time or inclination to use it. As a result, your gift will become useless.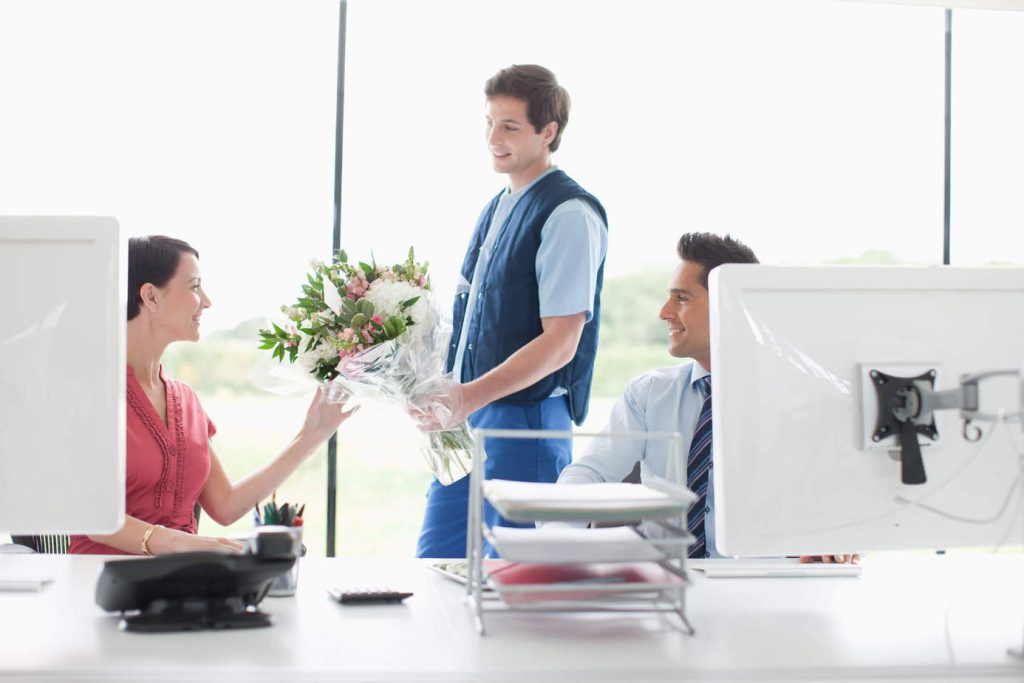 5. The gift should evoke positive emotions
Exclude all funny, frivolous, ambiguous and overly expensive gifts from your list. You don't want to offend your partner, embarrass or shame them. Remember that whatever you choose, it is meant to make him or her happy. It doesn't have to please you; after all, you're not the one who will be using it.
Focus on your partner's tastes and interests and give him something that he will enjoy the most. For example, if you want to gift him a deli basket, make sure it contains products he likes. Find out what his favorite colors are, alcohol, book and music authors, etc. The more personalized the gift you create, the better you will show the importance of your partnership.
As you can see, when choosing a business gift, you need to consider many aspects related to your own business, your partner's individual characteristics and preferences, and the nature of your business relationship. Also, do not forget to include an appropriate and nice card, in which you will express your gratitude for your cooperation.
Looking for a good business gift? Also check out our suggestions for inexpensive electronics for business partners