May 28, 2021

9 minutes read
Surprise your customers… sweet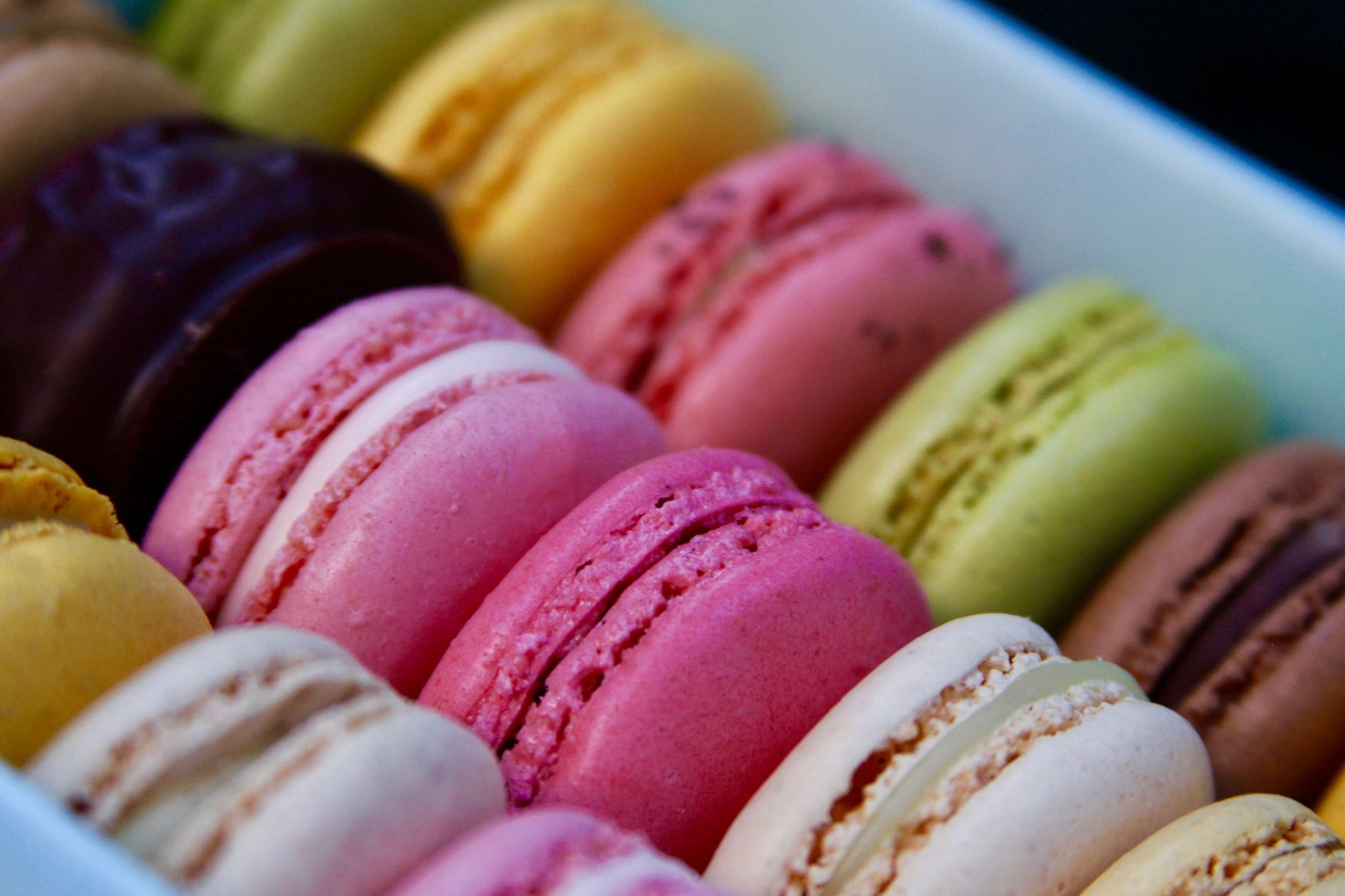 Adult or child, male or female – everyone likes sweets. That is why you should consider using sweet gifts and treats as marketing tools.
Currently, there are many companies on the market offering to prepare sweets and desserts with a logo. You can personalize practically everything from chocolate to baked goods. Such sweet set is a delicious and unique way to express gratitude, attract customer's attention and build positive associations with the brand. Therefore, when planning promotional actions, consider using sweet advertising
Why sweets are a good idea?
Sweets have always been associated with something pleasant, even if we are not gourmets. Our innate addiction to anything sweet is a biological heritage, as foods that are high in carbohydrates have always been an important energy provider for our bodies. So, if we eat carbohydrate-rich foods, the brain signals the body to feel good.
Today, temptations in sweet and salty forms are waiting for us at every corner. Their effect on our bodies is the same – all it takes is a small piece and the happy hormone is released, making us smile and give us a surge of energy.
Sweets with logo – advantages
Putting a company's logo on candy or chocolate is relatively inexpensive and has a positive impact on brand image. Additionally:
original design will attract customers' attention and increase the recognition of the company;
the pleasure of the treat will be associated with the company and will have a positive impact on its relationship with the customer;
the customer will take the company sweets with him and treat his friends and relatives, thus increasing the range of this form of advertising;
in contrast to other advertising gadgets sweets influence all senses of the customer;
wide possibilities of adaptation to any target group and occasion.
How to sweeten your business?
Sweet advertising is quite universal and may be applied practically in each branch. There are several ways to use it:
Asweet treat – just put a bowl of candy in a suitable place within reach of your guests: at the hotel reception desk, on a table in the waiting room, on a stand at an industry trade show, in a conference room, etc;
Corporate gift – nicely wrapped cupcakes or cakes with your company logo will be a nice gift or addition to it. This way you can thank important clients or partners, but also your employees;
During events – if your company co-organizes a fair, festival, concert or other mass event, hire hostesses who will distribute sweets to the guests during the event.
What kind of sweets can you choose?
Confectionery products today are small works of art. Sweet advertising gifts are characterised by a diverse assortment, wealth of tastes and forms, possibility of making sweets to order and almost unlimited variants of personalisation.
Chocolate products
Chocolate is of course the leader. Elegant and universal, sweet or bitter, with or without filling – there are many possibilities. You can order chocolates with edible imprints, bars of chocolate in company packaging or go a step further and order chocolate figurines, e.g. in the shape of your logo.
Candy and fudge
The most standard option, it basically only allows you to personalize the papers the candies are wrapped in. However, when it comes to treats in a bowl that everyone can reach with their bare hands, this option will work best. It is safe, hygienic and does not get dirty. And typically Polish fudge works perfectly well as a treat or a gift for foreign partners of the company.
Lollipops and hard candies
In this case you can also personalize the packaging, but more advanced confectionery studios, thanks to the appropriate treatment of the sugar mass, are able to add a small symbol to the design. And of course choose the colors according to your wish.
Baked goods
You can decorate your cakes and cupcakes as you like or print edible logos on them, but consider their ingredients. The customer may be vegan or not eat gluten and in such a situation your sweet gift may surprise them, but not pleasantly.
Honeys and jams
Natural honey and low-sugar fruit jams are healthy alternatives that are growing in popularity. Unfortunately, good quality honey or jam in a branded jar can cost more, making it a good gift for special occasions and your most important customers.
When it comes to sweets, don't skimp on quality, choose popular flavors that will appeal to everyone's taste, and above all, take into account the preferences of your target groups – lollipops will be best for children and teenagers, ladies may enjoy the healthy variant more, and you can't offer simple candy to demanding customers.