September 8, 2022

4 minutes read
Original office accessories that improve concentration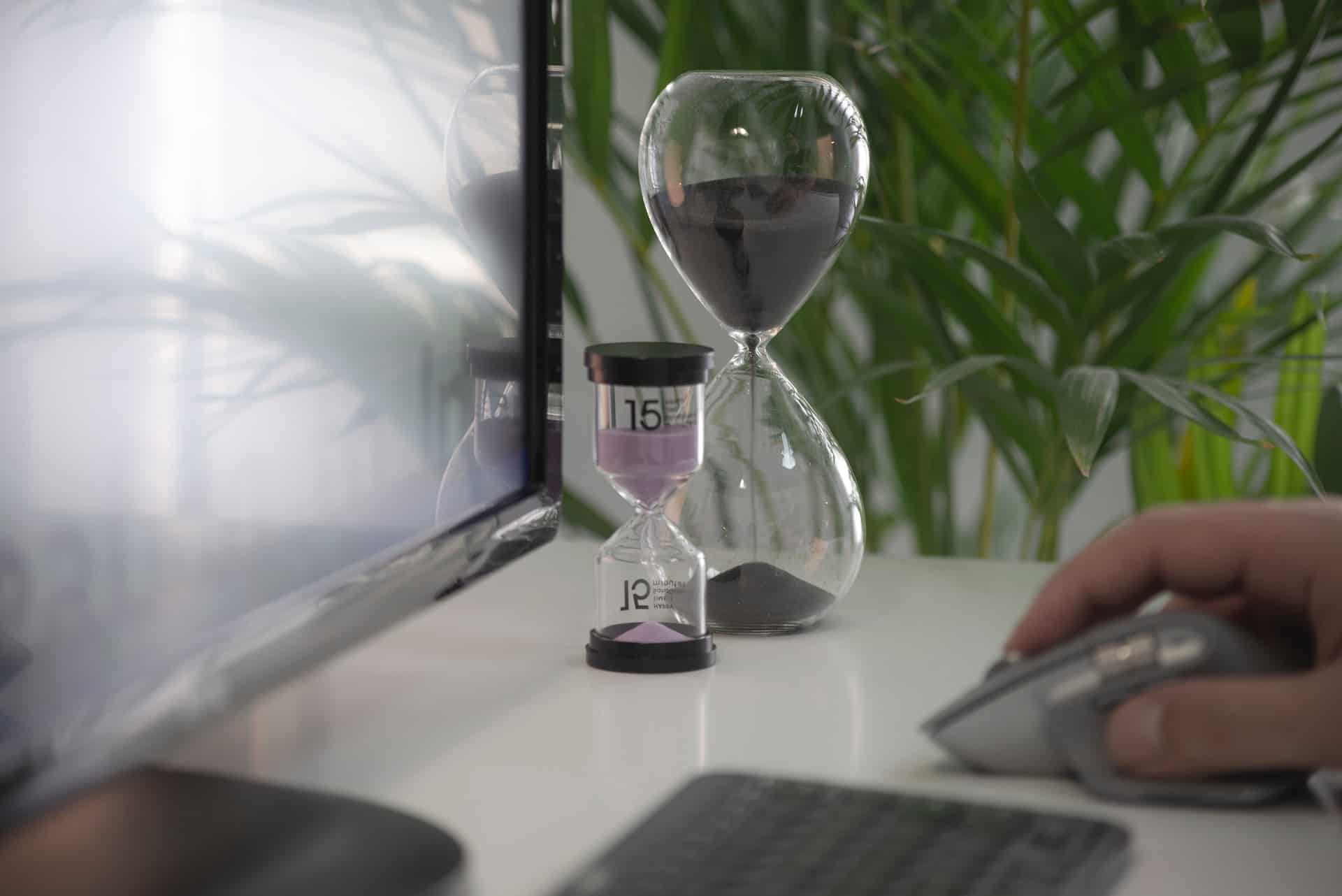 The productivity of any office worker depends on his concentration, motivation and comfort. All these factors are positively affected by a well-organized, orderly and distraction-free workplace. 
Sometimes even the smallest gadget can significantly improve concentration and help focus on current tasks. Here are some such add-ons you should buy for your office.
Mini zen garden
The fascination with Eastern philosophy and culture continues to gain popularity, which can be seen in the home and office accessories that have been fashionable recently. One of the more original ones is a mini zen garden, which acts as a meditation desktop. It allows you to calm down and collect your thoughts before starting the next task, and at the same time provides a beautiful and unusual design element for the room. Mini zen gardens come in many variations and sizes, so you can easily find a model that will fit on your desk and help you concentrate.
Hourglass
One of the oldest devices for measuring time never goes out of style. The hourglass is practical and suitable for timing work on short, intense tasks. What's more, the slowly sifting sand has a soothing effect and helps you focus more than a ticking wall clock. Hourglasses available in stores can have a really diverse design – from classic and retro models to more abstract and futuristic ones.
Scent diffuser
Aromatherapy is also one of the effective ways to increase concentration. Here an accessory in the form of a stylish fragrance diffuser will come in handy. The small device can be placed on or under a desk and let the gadget spread a pleasant, calming scent around.
Mini fountain
If you want your surroundings to be not only beautiful, but also harmonious and conducive to positive thoughts, you should look at striking table fountains. This small decoration can bring a bit of magic to office everyday life, and the sound of falling water relieves stress and helps you focus on the here and now.
High-quality mini fountains can take many forms – from ceramic fairy gardens to modern and minimalist sculptures. The most important thing, however, is that the fountain should be compact and not take up a lot of space on your desk.
Clock for notes
Seemingly an ordinary wall clock with a white dial and black hands, but in fact a very original planning board. You can write on the dial with ordinary dry erase markers. Instead of following numbers, the clues move through the written events and tasks. This way you can keep track of your daily schedule and you won't be late anywhere. In addition, a clean clock without notes looks very stylish and futuristic, that is, perfect for a modern office.
Office organizer
An organizer is a useful trinket for anyone who likes to keep pens, pencils, important papers and dozens of other things on the table! Such an accessory in any form and style will help control the desk chaos that prevents you from focusing on your current tasks. So, if you are constantly looking for something and wasting precious time, buy a convenient and practical organizer.
Pictures and posters with water and mountains
Followers of feng shui believe that images surrounding a person can influence his energy and concentration. According to this philosophy, graphics with water (fountains, waterfalls, rivers), as well as natural landscapes with clear skies and mountains will work best in the office. The latter, suspended above the workspace, give a sense of stability and tranquility.
main photo: unsplash.com/Milad Fakurian